How to See What Keywords Your Competitors Are Using – If you want to spy on your competitors website in Google and outrank them, then this straight-to-the-point article will show you exactly what to do. In order to be competitive in SEO, you need to be fully informed about what keywords your competition is using. We'll explore exactly how to do this.
Manually trying to locate competitors keywords is a thing of the past. Unless you have an endless amount of time on your hands, or unlimited funds to pay for continual outsourcing, this is just not feasible. Instead, we now use software to view our competitors keywords and backlinks.
How to See What Keywords Your Competitors Are Using
How to See What Keywords Your Competitors Are Using – Let's get straight down to meat of this article. In order to get started, you will need to sign up for a free 7 day trial and cancel on the 5th or 6th day. You'll get full access to the software that will skyrocket you ahead of your competition. Of course you can continue using the software if you have the funds available, but if you're just starting out – this is a great way to boost your website.
Once you've signed up, simply enter your domain name into the search box. Next, click on Domain Analytics > Overview. From here you'll be able to see your organic and paid search traffic numbers, your backlinks, your top organic keywords, your main competitors, etc.
Next click on Organic Research > Competitors. This will give you a full list of all your competitors websites. You'll also be able to see their competition level in relation to your website.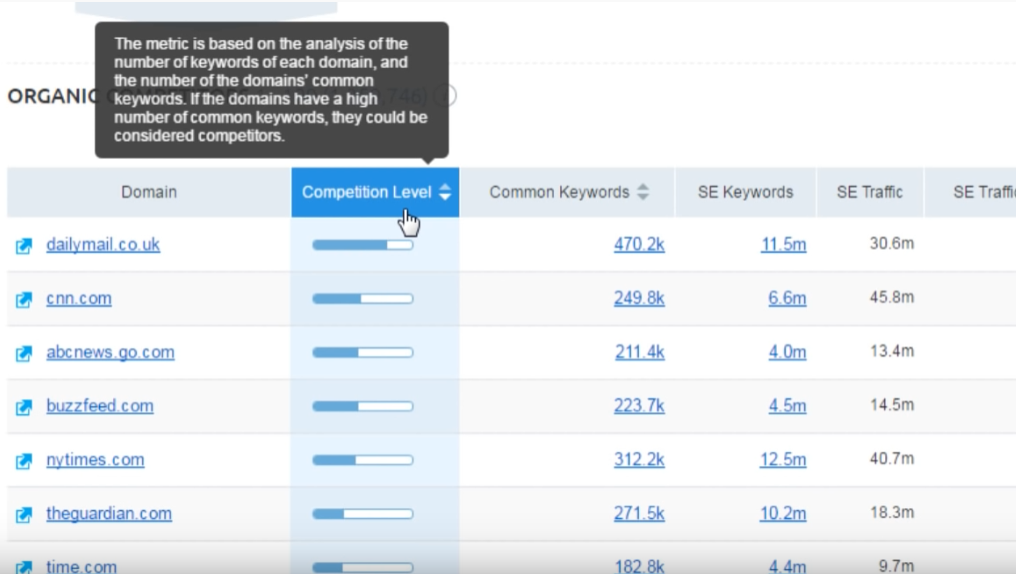 From here, you can click on the "common keywords" section of each of your competitors to see what keywords they are ranking for. This alone will save you weeks of research and it's all done in seconds.
Find Competitor Traffic Sources
Find Competitor Traffic Sources – Next, we want to find your competitors sources of traffic. This is also easy to do with this tool. Simply replace your website domain URL with one of your competitors URLs in the search box at the top. Then click on Domain Analytics > Positions.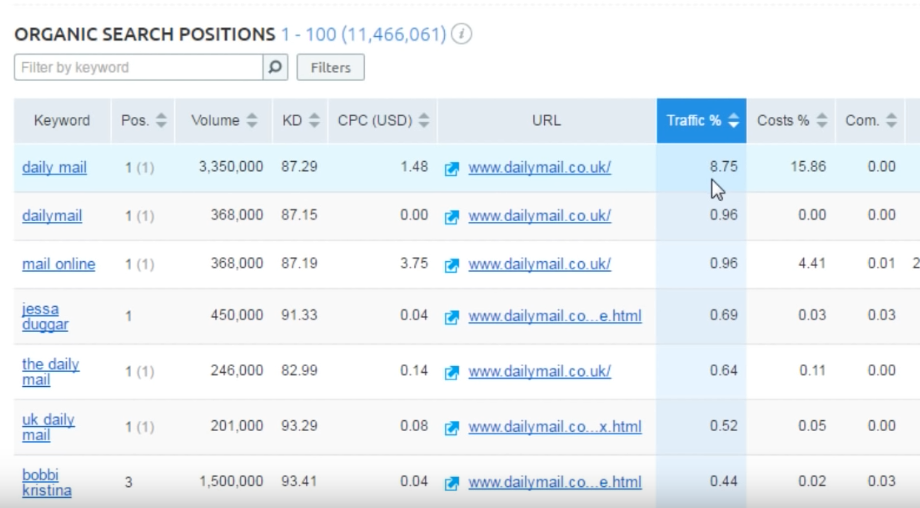 In the "traffic %" column, you can quickly see how much traffic is generated from individual keywords (higher is better). This is a powerful way to locate the best keywords to use on your website to move up rankings quickly.
Two columns down from here is the "Competition" column. This will tell you how competitive this keyword is (lower is better). Use this information to decide if you want to use this keyword or skip it. A high traffic and low competition keyword can be a goldmine when used correctly.
How to Find Your Competitors Backlinks
How to Find Your Competitors Backlinks – To find a competitors backlinks, simply fill out their website's URL in the search bar up top and click on Backlinks > Overview. From here you'll be able to view all their Dofollow and Nofollow backlinks.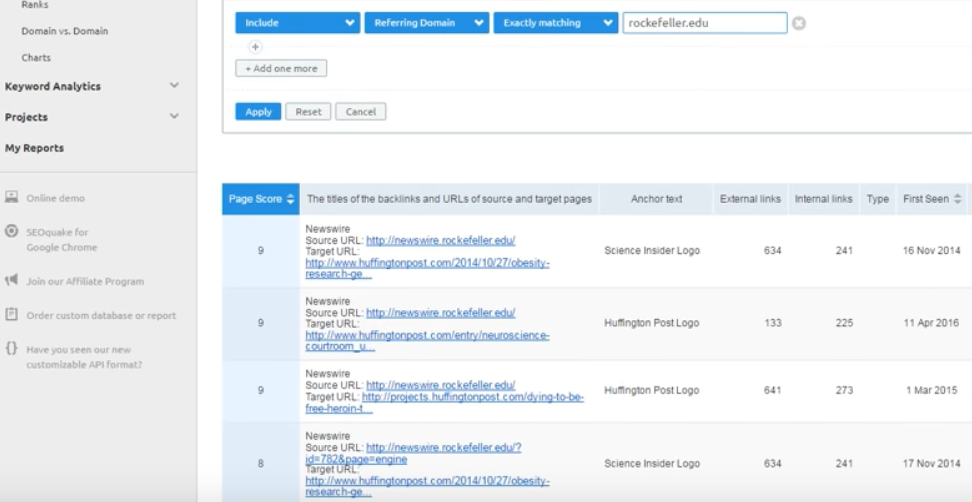 In the first column, you'll see the Page Score. This tells us how powerful that particular backlink is (higher is better). From this you can easily discern if you want to attempt to add a backlink from that particular website to your SEO strategy.
There are many, many different strategies to use with this powerful piece of software. But with just these basic strategies, you're already able to flank your competitors and invade their marketing strategy. By digging deeper, you'll be able to completely figure out How to Outrank Your Competition in Google.
If you're serious about improving your ranking in Google, then it's time to change the way that your market your website and start creating your own success. Good luck!
Get a free trial of the software we mentioned in the article here.