You didn't provide enough info for Google to be sure this account is really yours: If you've found yourself locked out of your Gmail account, there are a number of ways to regain access. But what do you do when Google doesn't give you any alternative login options? That's been the case with a lot of accounts recently. When the security question option was retired, it left a lot of Gmail accounts without another way to prove that they own that account. And if you haven't set up a backup phone number – it makes it very difficult to regain access to your Gmail account.
If you've received the following error message, then you've been caught by this ongoing issue:
---
Couldn't sign you in: You didn't provide enough info for Google to be sure this account is really yours. Google asks for this info to keep your account secure. If possible, when signing in:
Use a device where you've signed in before
Use a familiar Wi-Fi network, such as at home or work
---
If you're hitting the "Try another way" option and not getting any alternatives, then keep reading. Below is a comprehensive guide to getting back in and regaining control of your emails.
Account Recovery
For some reason, Google will send a security message to your recovery email account with a warning of suspicious activity, but in some cases, they do not let you use this email to reset your password. In this case, you'll need to try their recommendation.
There are 3 main ways to do this although only 2 are listed in the suggestions: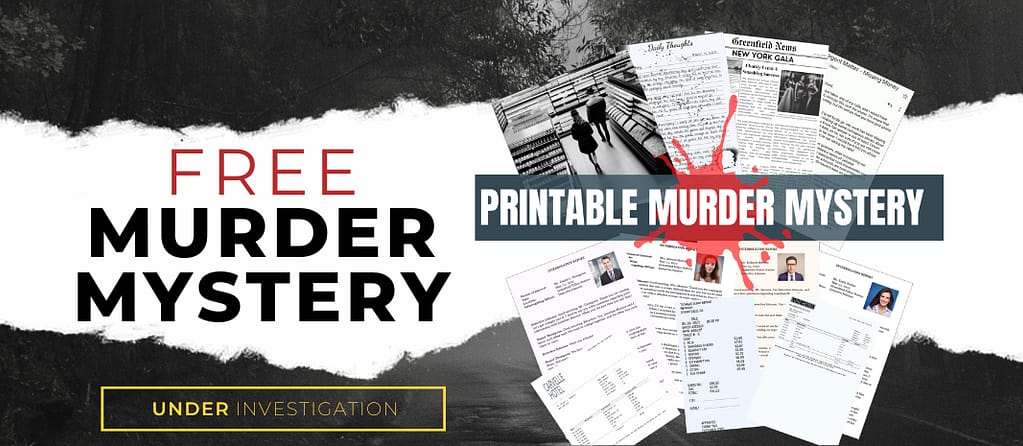 1. Use a device where you've signed in before
If you've signed into your Gmail account on any device in the past, then you'll want to try to log in using that one at this stage. This could be your old laptop, mobile phone, android box, or any other device that you've used in the past. Google wants to ensure that you are not hacking into someone else's account, so this is one of the best ways to achieve this.
2. Use a familiar Wi-Fi network, such as at home or work
If you don't have any other devices that you've used to log in with before, or if you've factory reset them, then your next best option is to use a familiar network. If your home one doesn't work, then wait until the next day and try your work one. If there's any other place that you frequent that you remember using to log in to your Gmail account – then you can give them a try as well.
3. Use a different browser
Surprisingly, this is the one that worked for me. As someone who travels a lot, I don't have a permanent home or work network. I also only log in to certain email accounts on my laptop only. This leaves no other available options according to Google.
However, sometimes switching over to another browser can do the trick and give you additional recovery options. In my case, Google let me send a security code to my backup email address and quickly regain access to my account. You will need to remember your recovery email address and the entire email address will be masked.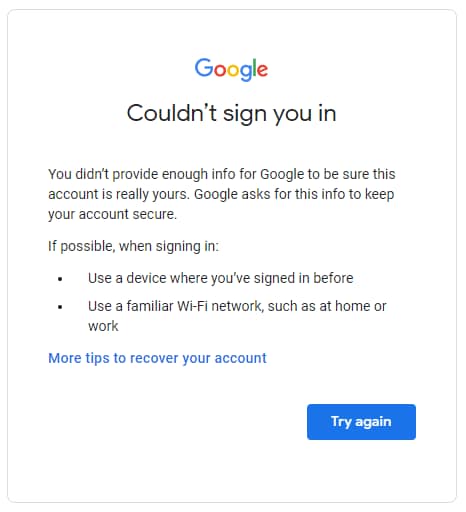 Can I Use My ID/Passport/Driver's License to Regain Access to Gmail?
Unfortunately, your ID/passport/documentation/screenshots do not prove ownership of a Gmail account. Even when your name is an exact match – there's still no proof that you are the same person that created the account. The only surefire way of regaining access to your account is by using the methods that Google gives you in the account recovery section.
Preventing Future Problems
Once you have access to your account, it's important to take steps to avoid future issues:
Update Recovery Information: Make sure your recovery email and phone number are up to date.
Enable Two-Step Verification: This can an extra layer of security to your account, making it less likely that Google will think your account has been hacked.
Use Passkeys: Passkeys are a new way to secure your account. It lets you log into your account using your fingerprint or Windows pin code. As this is seen as a more secure way to login, you're also less likely to be locked out from your account.
Recover Your Gmail: You didn't provide enough info for Google to be sure this account is really yours
Google's recovery process isn't the best, but if you've followed these tips – you've hopefully recovered your account. Always remember to keep your recovery information current and consider additional security measures to protect your account. If you're using Google Workspace, then you can contact Google Support for further assistance, however with regular free Gmail accounts, you don't have this option. Your best bet is to continue trying every device and browser you have on-hand until you can regain access.