20 Websites That Will Pay You Every Day: Today, we'll explore 20 websites that will pay you daily and can help you start saving. Most of these websites require no experience and are completely free to start using. Let's dive in!
1. StudioNow: Earn Money from Your Photos
StudioNow (formerly Snapwire) is a platform where you can post your photos and get paid. Companies need photos and videos for their ads, websites, and more, so they purchase that needed content from StudioNow. You can set up a portfolio on the website where people can purchase your photos for a few bucks each. Typical photos normally sell for three to twenty dollars and can be bought unlimited times.
2. Two Captcha: Earn Money by Solving Captchas
Two Captcha is a website that lets you earn money from the comfort of your home by solving captchas. Captchas are those little pictures that you have to solve before logging into a website or submitting a form online. They help to limit spam on websites. Two Captcha pays you to solve these captchas because they need real people to ensure they're effective. It's an easy way to make some extra cash on the side and can be started completely free with zero skills.
3. Gigwalk: Get Paid for Small Tasks
Gigwalk pays you for doing small tasks for businesses like going to a restaurant to ensure the menu is up to standards, taking pictures of a brand product in a store so they know it's placed correctly, and lots of other easy tasks like those. Most of the tasks take 10 to 30 minutes to complete and pay between 10 and 20 dollars. Gigwalk is available in every country. However, most of the gigs are for the US and Canada. From time to time, there are gigs for other countries like UK, Australia, Germany, India and France.
4. Savvy Connect: Passive Income for Data Sharing
Savvy Connect is an app that pays you for sharing some of your data,. It pays you five dollars per month for every device you have the app installed on, up to three devices. This means you can earn 15 per month or about 180 per year for literally doing nothing. Websites use your data for free every day – why not get paid for it.
5. Trymata: Get Paid for Testing Apps and Websites
Trymata (formerly Try My UI) is a website that pays you for testing apps, websites, and more. You can do it from your laptop or phone. The process is simple: sign up on Trymata's website, select what applications you want to test, then record yourself testing them for a few minutes. After you submit the test, you will be paid. You can make an extra 20 to 30 dollars per hour and they pay you directly via Paypal.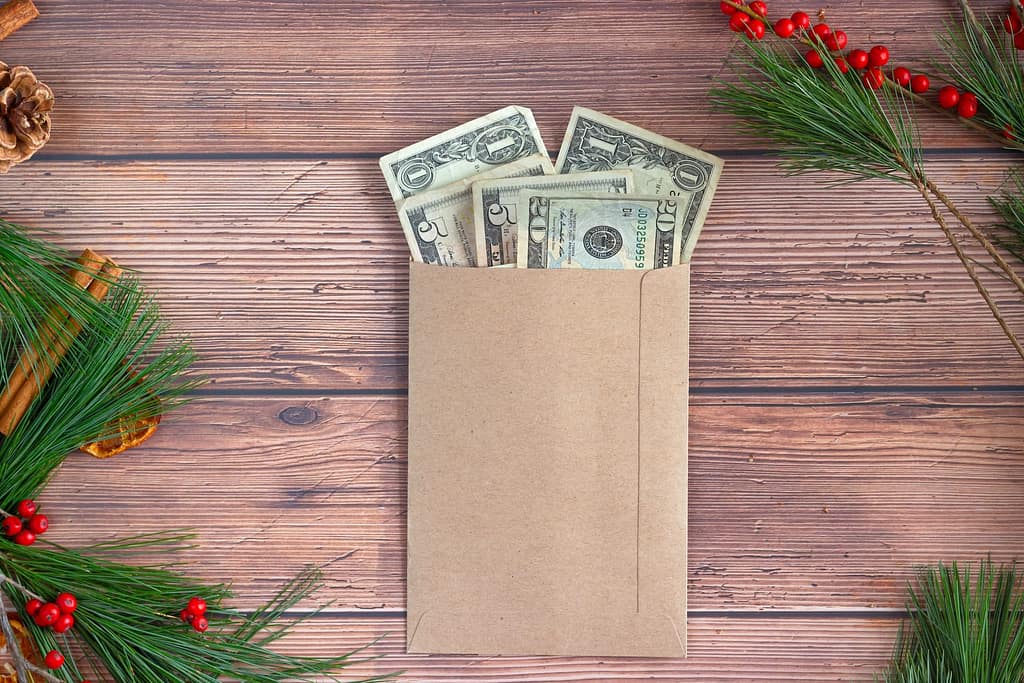 6. eToro: Free Stocks for Opening an Account
eToro is a stock investment app that occasionally gives you free stocks for opening an account and depositing any amount of money, even as little as a few dollars. This is basically a no-brainer because it's literally free money. You'll see on the sign up page if there are any free stocks available. It's also a pretty good investment website regardless.
7. Listverse: Get Paid to Create Lists
Listverse is a website that pays you to create lists of 10 items or more on anything that you find interesting. You don't need to be a writer to make money with this website. As long as your list is interesting, it can be accepted. For every list that's accepted, you'll get paid 100 dollars.
8. Nielsen Computer and Mobile Panel: Passive Income for Data Sharing
The Nielsen Computer and Mobile Panel is an app that pays you for sharing anonymous data about how you use your devices. It does not collect information about the websites you visit or any private information. On average, you can expect to earn about sixty dollars per year just for having this app installed on your devices. This is truly passive income.
8. FreeCash.com: Earn Money for Completing Tasks
FreeCash.com is a website that pays you for testing games, testing websites, taking surveys, and doing things like signing up for free services. According to FreeCash.com, you can earn up to $162 per offer, but on average, you can expect to earn about $90 per month with this website.
9. Foap: Sell Your Photos and Videos
Foap is another platform where you can sell your photos and videos. You can set up an online portfolio to sell your pictures and videos for three to twenty dollars each. They also have a section where you can take an exact picture or video a brand wants and get paid hundreds of dollars for doing so.
10. Clarity: Get Paid for Giving Advice
Clarity is a marketplace to get one-on-one advice about a wide variety of topics. If you have experience in a certain field or industry, you can sign up for Clarity and start making some easy money from the comfort of your home. On average, a 30-minute call works out to be about fifty dollars.
11. UserFeel: Get Paid to Test Websites, Apps, or Prototypes
UserFeel is another user testing website that lets you make easy money by testing websites, apps, or prototypes. Each test lasts between 5 or 60 minutes and can be completed on your phone, tablet, or computer. On average, most usability tests on this website will last about 20 minutes and pay you ten dollars.
12. CSL Plasma: Get Paid for Donating Plasma
CSL Plasma is a website that lets you search for plasma donation centers near you. As a newcomer, you cane earn up to $500 for your first month by making weekly plasma donations. USA only.
13. TaskRabbit: Get Paid for Waiting in Line
TaskRabbit is a website where you can sign up to start undertaking "wait in line" tasks. There are already hundreds of people earning anywhere from 20 to 100 per hour just for waiting in line for other people.
14. Enroll: Get Paid for Reviewing Apps and Websites
Enroll is a website that pays you for reviewing apps and websites. You simply try out a website for a few minutes then answer some multiple-choice questions about it. The average survey pays you one to two dollars, but the long ones can pay you up to ten dollars each.
15. HipCamp: Rent Out Your Backyard for Camping
HipCamp is like Airbnb for camping. Homeowners can rent out their land to adventurous backpackers or van lifers looking for a spot to stay for a couple of days. The average host pulls in between eight thousand and fifteen thousand dollars per year by renting out their backyard to campers.
16. TradeLineSupply.com: Sell Authorized User Trade Lines
TradeLineSupply.com is a website where you can sell authorized user trade lines. Trade line selling is when you add a stranger as an authorized user on one of your credit cards. This allows them to increase their credit score by piggybacking off of your good credit habits. On average, you can expect to earn anywhere from 50 to as much as 350 dollars per month for every authorized user that you have added to your credit cards.
17. Clearvoice: Freelance Without Bidding
Clearvoice is a unique site for freelancers. Unlike other freelancing websites, Clearvoice has absolutely no bidding, so you won't get underpaid. They will give you jobs once your portfolio is set up, so you don't even need to go out and look for work. The average payment on Clearvoice is between 100 and 600 dollars.
18. Prolific: High-Paying Surveys
Prolific is a research company that pays participants to take surveys based on research studies being conducted by major universities. Unlike other survey websites, Prolific doesn't try to gamify their surveys which can be time-consuming and confusing. On average, you can earn what's equivalent to between six dollars and eleven dollars per hour just for taking surveys from the comfort of your home.
19. Bird: Get Paid for Charging Electric Scooters
Bird is a company that pays you for charging electric scooters. You can make anywhere from three hundred dollars to as much as one thousand dollars per month by charging 10 to 20 scooters per day.
20. Audible: Invest in Yourself
Audible is a platform that offers an incredible selection of audiobooks and podcasts. You can make money on Audible by narrating audiobooks. You'll need to apply for each book by providing a sample of your voice. The author will decide if your voice matches their idea of the right narrator. If you have a good voice and microphone, you can make really good money with Audible.
20 Websites That Will Pay You Every Day
These websites, which pay you daily, provide a great opportunity to make some extra money. Some simply require a quick and easy install to your device, while others need a little extra work. At the end of the day, you'll be able to increase your monthly income and start putting money away for a rainy day. The sooner you get started, the sooner you can start earning.